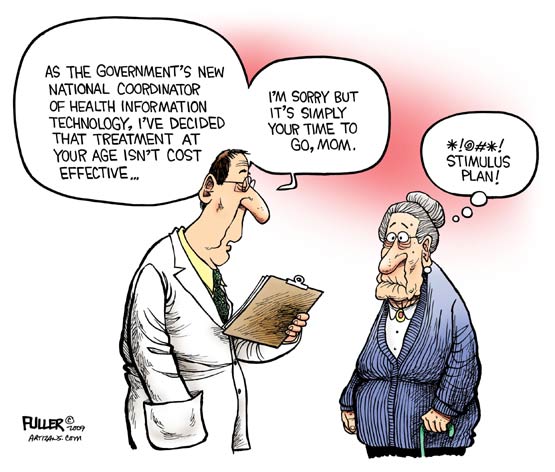 Cartoon capturing the lunacy of the "Czar" mentality.
For decades now, America has been devising more and more bureaucratic agencies - under the Executive Authority of its presidents - in order to
micromanage
vast areas of its political economy. Meanwhile, each of these agency heads [or, managerial directors] has been euphemistically labeled "
Czar
" by each successive administration. But what precisely is a
Czar
, and precisely what kind of authorities does such a political title imply?
Let's see what the
Dictionary
says about this
all important
political term - before making any rash judgments regarding it.... Perhaps, it's really no big deal - in a
Representative
and
Democratic Republic
?
Czar:
An Emperor, or King.
An Autocratic Ruler or Leader.
A Tyrant, or Autocrat.
A Dictator possessing "Life Or Death" Authority.
A Slavic and contracted form of the Latin [or Roman] term "Caesar."

Any person exercising Absolute Authority [or Power] within a given specialized field.

The

term

Czar

 

is

sometimes

applied

generally

to

a

powerful

leader

or

to

a

government

administrator

with

wide-ranging

authorities and

powers.